OMG IT'S FRIDAY ALREADY!!!!!
YEAH BABY!!! I think I need to have Tuesdays off all the time - this was flippin' awesome! I didn't even realize it was already Friday until late last night! Oh yeah ... this is good. Soooo it's bloody cold outside - 17 degrees F here right now. ::shivers:: Good thing I'm drinking my warm tea. Soooo yeah Josh on that Buzzcocks show - HAHAHAHAHA! Very funny! He'll do anything they tell him to do - I need to come up with a show we can do in my ::ehem:: "living" room - maybe spin the bottle ... works for me. Good job Josh, you're a funny guy - but looks aren't everything you know.
So I got a lot of Christmas cards out into the mail - I still have some to send. I have to send out a few calendars, hopefully the winner of the calendar from the auction has gotten hers and she's happy with it. I failed to put in my email addy so she could contact me if it's not perfecto! Damn. Okay so anyway ... Nothing much else going on - just working and coming home and whining about my elbow. The brace does seem to help so we'll see! Hey, have a great day - it's supposed to be a full moon so watch out for the crazies ...
He looks a little toasty here in this pic ... oh to encounter that man when he's put away quite a few ...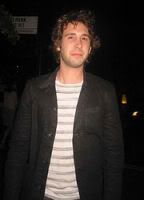 This is what I dream Josh would look like if we were going out somewhere together ... he looks fab in gray!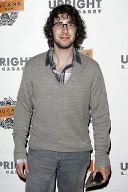 And a few of my fav Joshs ...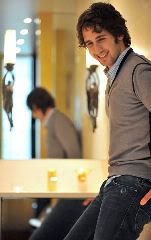 [{"parent":{"title":"Get on the list!","body":"Get exclusive information about Josh\u00a0Groban's tour dates, video premieres and special announcements","field_newsletter_id":"6388009","field_label_list_id":"6518500","field_display_rates":"0","field_preview_mode":"false","field_lbox_height":"","field_lbox_width":"","field_toaster_timeout":"60000","field_toaster_position":"From Top","field_turnkey_height":"1000","field_mailing_list_params_toast":"&autoreply=no","field_mailing_list_params_se":"&autoreply=no"}}]