THE SNOW IS FALLING, THE CITY IS WHITE ....
I got up this morning to a beautiful, white wonderland! The snow is not trickling down this morning it's coming down heavily ... and sideways! Did I know it was going to snow last night? Hahahahaha! I thought it was going to be tonight into tomorrow ... apparently it decided to show early or I didn't pay attention to the forecast. In any case it's GORGEOUS! Come to think of it I suppose I'd better leave early for work so I can get there before noon - it snowed yesterday too and I didn't have a lot of trouble getting to work but Jess said she was "stuck" in her driveway. I'm a little confused about that but hey, who am I to judge? At least I can put my car in the garage now. It's so wonderful to be able to go out there, get in it and just pull right out being able to see out of all the windows! Spoiled! That's what I am! I'm not afraid to admit it. I took some pics of the blizzard with my cell because I can't seem to find the SD card for my camera at the moment ... the pics aren't really good but I'll try anyway ...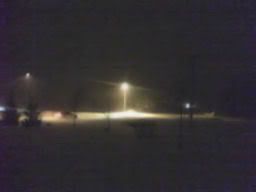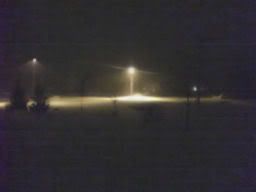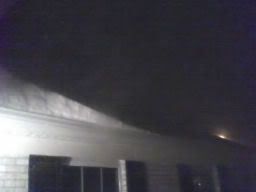 So baby boy is sick. He's had a cough for a long time and then since he got back from his trip to Florida with his dad he's had a bad sinus congestion problem. I had my daughter take him to the doctor yesterday and just as I already diagnosed; he has a sinus infection. His head is throbbing beyond belief. Poor little guy. He snuggled in bed with his mommy yesterday and the day before. I'll take care of my little man. He's got antibiotics now so relief is on the way!
Here are some pics I took of Emma recently ... what a little stinker she is.
In the bath: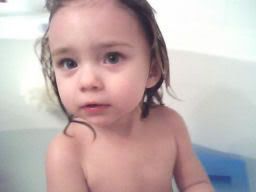 Goofing off with silly teeth: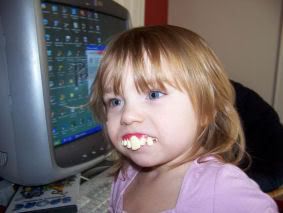 Her and her pretty momma: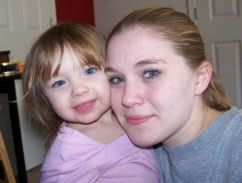 Have a great hump day ... how about a little Josh before I end this?
Hotstuff relaxing at home: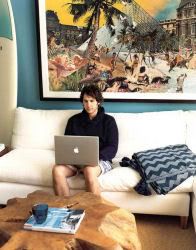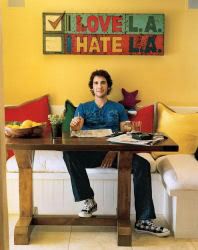 And now dressing more appropriately for the Chicago weather: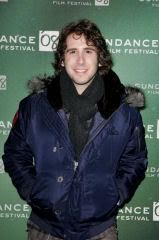 [{"parent":{"title":"Get on the list!","body":"Get exclusive information about Josh\u00a0Groban's tour dates, video premieres and special announcements","field_newsletter_id":"6388009","field_label_list_id":"6518500","field_display_rates":"0","field_preview_mode":"false","field_lbox_height":"","field_lbox_width":"","field_toaster_timeout":"60000","field_toaster_position":"From Top","field_turnkey_height":"1000","field_mailing_list_params_toast":"&autoreply=no","field_mailing_list_params_se":"&autoreply=no"}}]